Driven by Experience & Excellent Customer Service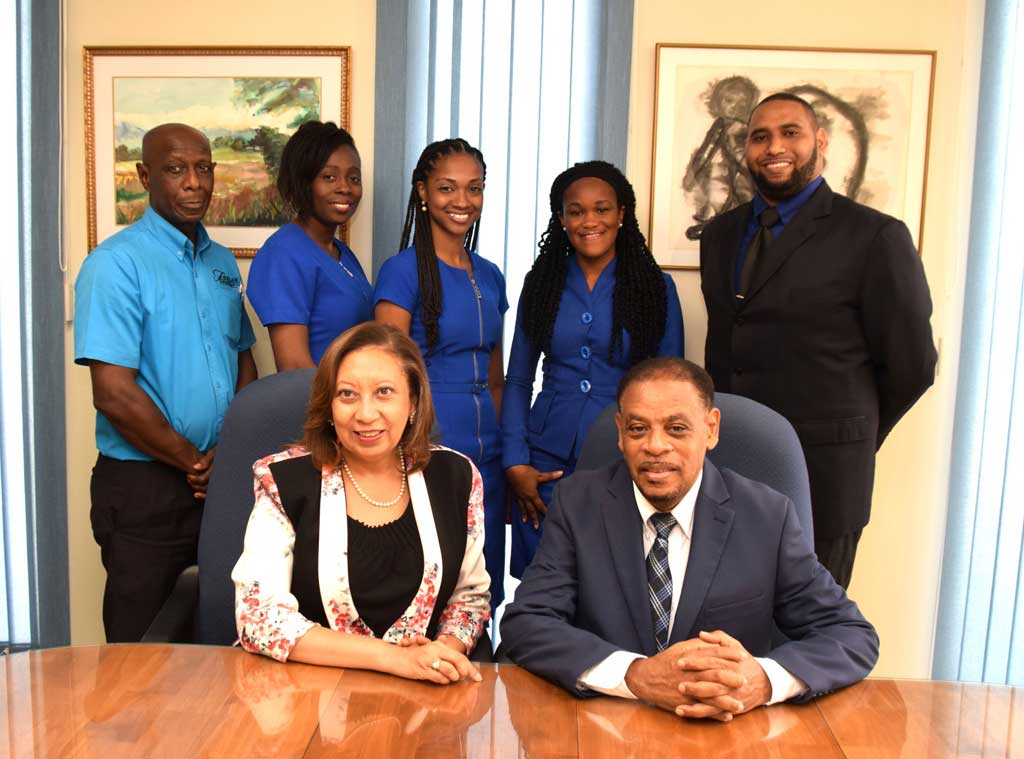 Trusted Legal Counsel in Jamaica
Thanks to our respected partners, Howard Facey and Camille Facey and their years of experience in law and in the corporate world that has provided the underpinning of the expertise that the firm makes available to a diverse client base. The interest and involvement of our partners in national development, small business development, education, arts & culture, technology integration and public policy enable them to take a holistic view of issues and provide every client with reasoned, practical and informed advice on a range of issues.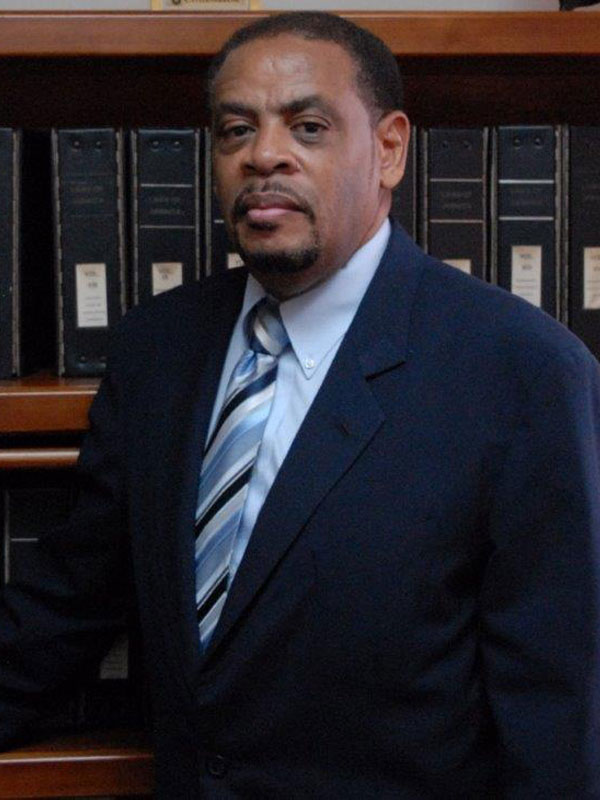 L. Howard Facey
Founder and Senior Partner, Attorney-at-Law.
Career Summary
L. Howard Facey was called to the Bar in Jamaica in October 1978 and has spent over 40 years as an Attorney-at-Law providing legal services to private and public sector clients.
A trained legislative draftsman, Howard is the Founder and Senior Partner of the law firm FaceyLaw (formerly L. Howard Facey & Co) with an emphasis on civil matters and specializing in conveyancing and commercial law transactions, contract negotiation, the modification of restrictive covenants, loan security documentation, and probate proceedings. His major clients include financial institutions and several large corporate entities in both the public and private sectors.
Howard started his career as an Associate in general practice handling civil and criminal litigation. In 1983 he joined the Bank of Jamaica as Assistant Legal Officer (Legal Department) and rose to the position of Assistant Director, Legal Affairs. There he handled litigation and represented the Bank in court matters. He negotiated and drafted contracts; secured the Bank's interest under its loan programmes and provided general legal advice and services including being involved in the redrafting of the financial legislation governing the operation of financial institutions in Jamaica.
After seven years at the Bank of Jamaica, Howard moved to the National Export-Import Bank of Jamaica Limited (EXIM Bank) where he held the position of Manager, Legal Department/Corporate Secretary. He remained there until 1995 providing all legal and corporate secretarial services for the EXIM Bank and its administered companies: Export Development Fund Jamaica Limited, Rehabilitation Fund Limited and Jamaica Export Credit Insurance Corporation Limited. In this position he handled loan agreements, security documentation, commercial contracts and debt recovery assignments.
In January 1996 Howard joined the law firm Patterson, Phillipson & Graham as a Partner. His practice there concentrated on conveyancing, loan security documentation, contract negotiation and drafting, commercial law transactions and the provision of legal opinions. In August 2000, he partnered to establish the law firm Phillips, Malcolm, Facey, Burke & Morgan which he left in December 2003 to found FaceyLaw which he has successfully operated since then.
Howard is the holder of a Bachelors and a Masters Degree in Law from the University of the West Indies. He is also a graduate of the Norman Manley Law School in Jamaica and the holder of a Legal Education Certificate from the Council of Legal Education.
He has tutored at the Norman Manley Law School in the Legal Drafting and Statutory Interpretation course for over 39 years and continues to do so. He served as a Member of the Board of Governors of St. Hugh's High School for Girls for over 20 years and is currently a Member of the Jamaican Bar Association serving on its Conveyancing Committee.
Write to him at hfacey@faceylaw.com.
Camille Facey, LL.B
Accomplished Attorney-at-Law, General Counsel, Corporate Secretary, Chairman, President & Director.
Recognized Transformational Leader, Strategic Visionary, Skillful Negotiator, and Dynamic Presenter.
Career Summary
Camille brings over thirty-seven years of legal experience to her current role as the Managing Partner of FaceyLaw. Her practice is focused in the areas of company and commercial law, corporate governance, telecommunications, banking, conveyancing, trusts and estates.
Prior to FaceyLaw, Camille spent ten years at Cable & Wireless (2001-2011) initially as a Senior Vice President and later as Regional Vice President with responsibility for Legal, Regulatory & Public Policy in Jamaica and the northern Caribbean. She was also the Corporate Secretary.
In addition to her legal expertise, Camille's world class business acumen and leadership skills in creating, developing and leading highly effective and engaged professional teams resulted in her receiving awards for excellence such as the Cable & Wireless 2006 Global Summit Award for Excellence in Legal & Regulatory and her selection for participation in the global organization's Great Manager Program in the U.K. in 2007.
Before joining Cable & Wireless, Camille spent eighteen years in publicly traded companies in the financial sector starting at the Royal Bank Trust where she spent four years as a Trust Officer. She later served at Citizens Bank and Life of Jamaica in capacities such as Senior Vice President, General Counsel & Corporate Secretary. She led the legal team responsible for successfully effecting the merger of four banks and associated merchant banks into what is today Sagicor Bank.
In pursuit of her passion to improve leadership and be a part of a groundswell of growth and development in her homeland Jamaica, Camille unreservedly maximizes opportunities that will achieve that goal. She is the Chair of the Building Practitioners Board and serves as a director on the boards of the Jamaica Chamber of Commerce, Youth Reaching Youth (a registered charity), the Spectrum Management Authority and the National Solid Waste Management Authority, where she chairs the Corporate Governance Committee.
She is a member of the PSOJ serving on its Corporate Governance Committee, where she participated in the development of the Public Sector Corporate Governance awards as well as the PSOJ Corporate Governance Codes. She also serves as an advisor to small businesses in the Jamaica Business Development Corporation Accelerator Programme and is a member of the Commercial Law Committee of the Jamaican Bar Association.
A Past President of the International Women's Forum (Jamaica chapter), Camille is also former Vice Chair of CANTO (Caribbean Association of National Telecommunications Organizations) as well as being the conceptualizer and first Vice Chair of the Cable & Wireless Jamaica Foundation. She has been a member of the Boards of Directors of National Development Foundation of Jamaica, Universal Access Fund Company and Arts Foundation of the Edna Manley College.
A former Head Girl of St. Andrew High School for Girls, Camille is the holder of a Bachelor of Laws Degree from the University of the West Indies. She is also a graduate of the Norman Manley Law School in Jamaica and the holder of a Legal Education Certificate from the Council of Legal Education. In addition, she holds a post graduate Diploma in Corporate Governance and has had specialized training in management, telecommunications and finance.
Write to her at cfacey@faceylaw.com.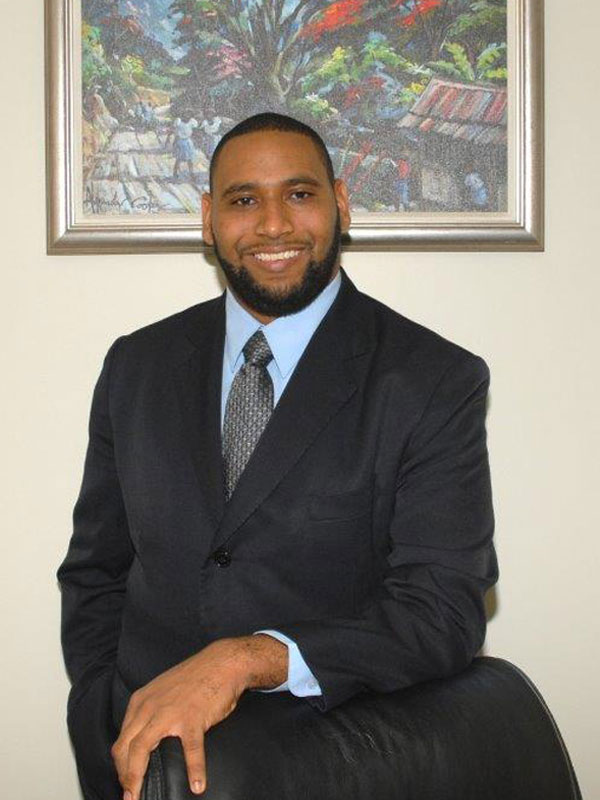 Jason Facey, LL.B
Career Summary
Jason Facey was enrolled as an Attorney-at-Law in November of 2013. Since his admission to the bar, Jason's court work has involved the conduct of civil litigation matters at every level of the Judicature of Jamaica appearing in matters related to employment, family, estate, land, contract, commercial and landlord & tenant.
In addition to his court competencies, Jason is the legal advisor to a number of commercial entities providing services such as compliance auditing, negotiation, drafting and review of contracts, handling of contentious employment issues, shareholder agreements and a variety of commercial matters. He also handles land transactions, family matters, intellectual property, wills and estates. He is particularly interested in information and communication technology and is the Legal Consultant to the E-Sporting Authority in Jamaica.
Jason holds a Bachelor of Laws Degree from the University of Technology and is also a graduate of the Norman Manley Law School in Jamaica and the holder of a Legal Education Certificate from the Council of Legal Education. In addition, he has successfully completed the mediation training workshop offered by the Dispute Resolution Foundation and has specialized training in the new Jamaican Data Protection Act.
On a personal note, Jason enjoys music and is a gold medallist in the Jamaica Cultural Development Commission Festival Competitions. He is also an avid video gamer and has competed at the national level.
Write to him at jfacey@faceylaw.com.